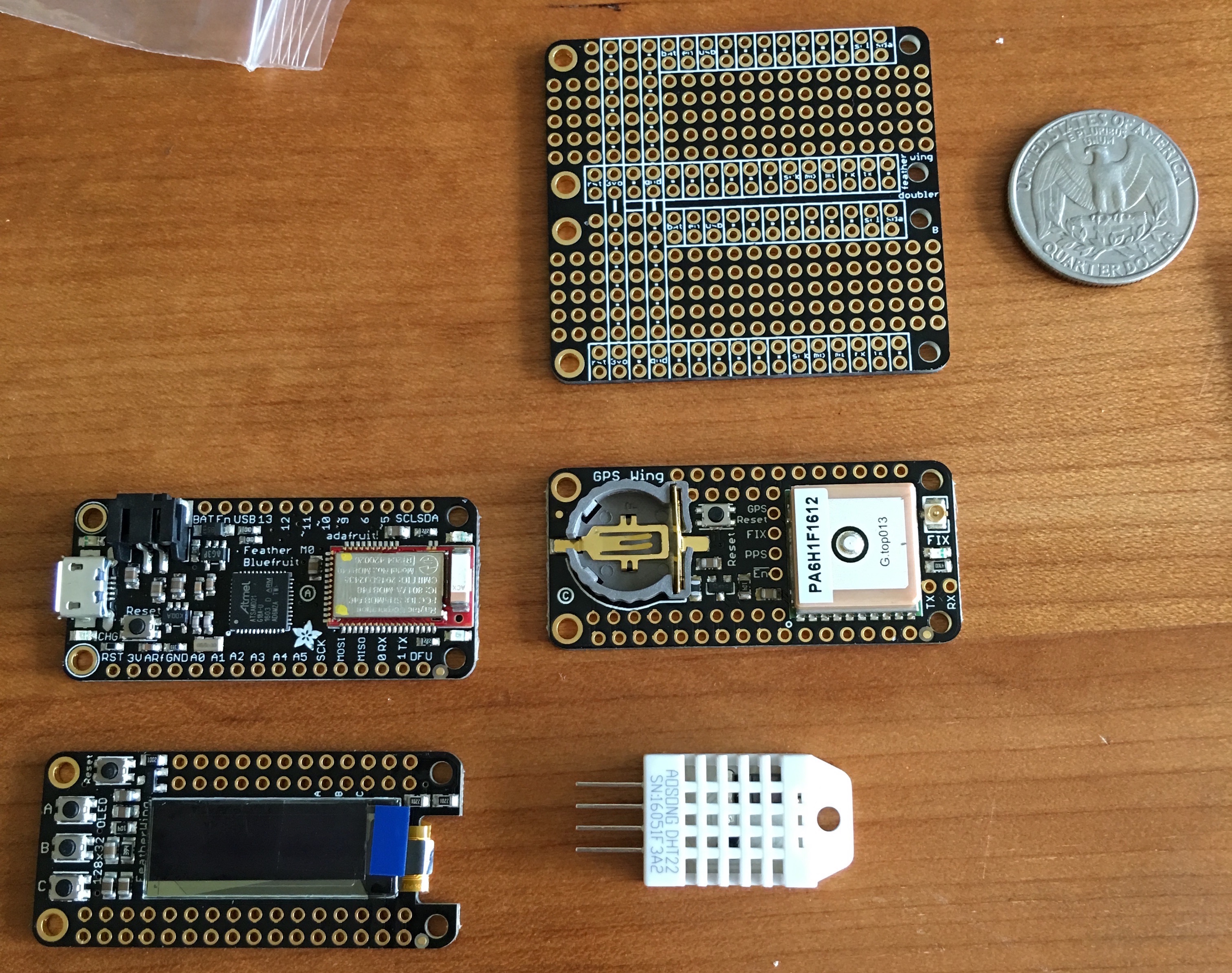 Got my box of parts from Adafruit today. You can see in the picture (top to bottom, left to right):
US Quarter Dollar. Because scale.
Not pictured is Lithium Ion Battery - 3.7v 2000mAh that I plan to use while I figure out power.
Man that display is small for a 2-3 foot viewing distance. Like 4x too small. At least. Well anyway, it's POC, and I don't think the display is the hard part. So there.
I'm going to try and bring up the Feather with a blinky LED to make sure that PlatformIO and the Feather are happy with each other. Then I think I have to solder a header or two on these things to get them all to plug together.
Current R0 Master Plan:
Feather bringup with PlatformIO
Solder headers on Feather and OLED
Bringup OLED
Solder headers on GPS
Bringup GPS
Solder headers on Doubler
Install everyone, make sure they still run
Find analog pin for DHT
Hook up temporary DHT for bringup
Bringup DHT
Finalize location and install DHT
Make sure everything still runs
Turd polishing GUI (futz around for too long making the GUI just right, and still be mad at it)
Rubber bands or zip tie to handlebars
Road test
Verify speed
Verify altitude